Hi! It's me, Joris.
It looks like I've linked you here myself. Linking people to a blogpost I wrote is often a bit akward, especially at work.
I likely shared this blog in an attempt to further a conversation. Usually the post does a better job at succinctly sharing information than I could by talking.
In any case, I hope me sharing this post doesn't come across as humblebragging, that's really the opposite of what I'm trying to achieve.
Thanks for reading!
My 2022 In Review
A year of change
This is the third consecutive Year in Review post (2020 and 2021), and what a year it has been.
The new reality of having 2 small kids in combination with out-of-home activities picking back up after the pandemic meant that more than ever 2022 became a year of Letting Go. Yet, despite much reduced project and personal time, when taking a 12 month lens I'm pleasantly surprised how much still happened. An overview.
Blogging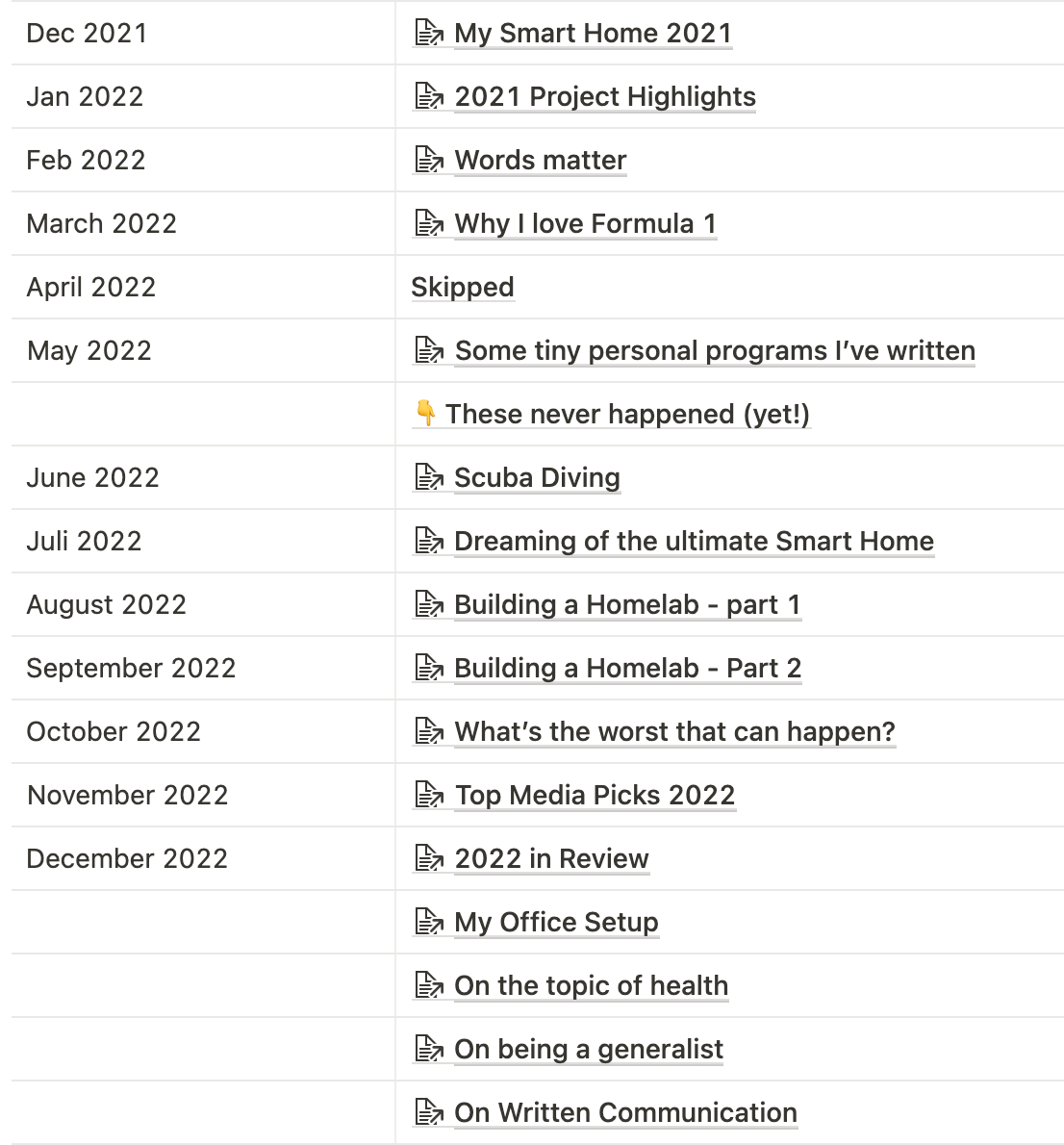 Let's start with the 🐘 in the room: this blog. The year started out really well with 2 of my blogpost featuring on the Hackernews frontpage - instantly making them my most read posts ever:
Obviously this felt amazing!
Yet, with our new family reality I was rapidly running through my backlog of ready-to-publish drafts and not finding enough time to replenish it. It didn't take me very long to realize this was unsustainable and that I needed to put my monthly posting cadence on pauze.
That was in May and this is the first post since - and that's ok, this is not a competition. I'm hopeful that I can write more in 2023 but time will tell, I would definitely like to!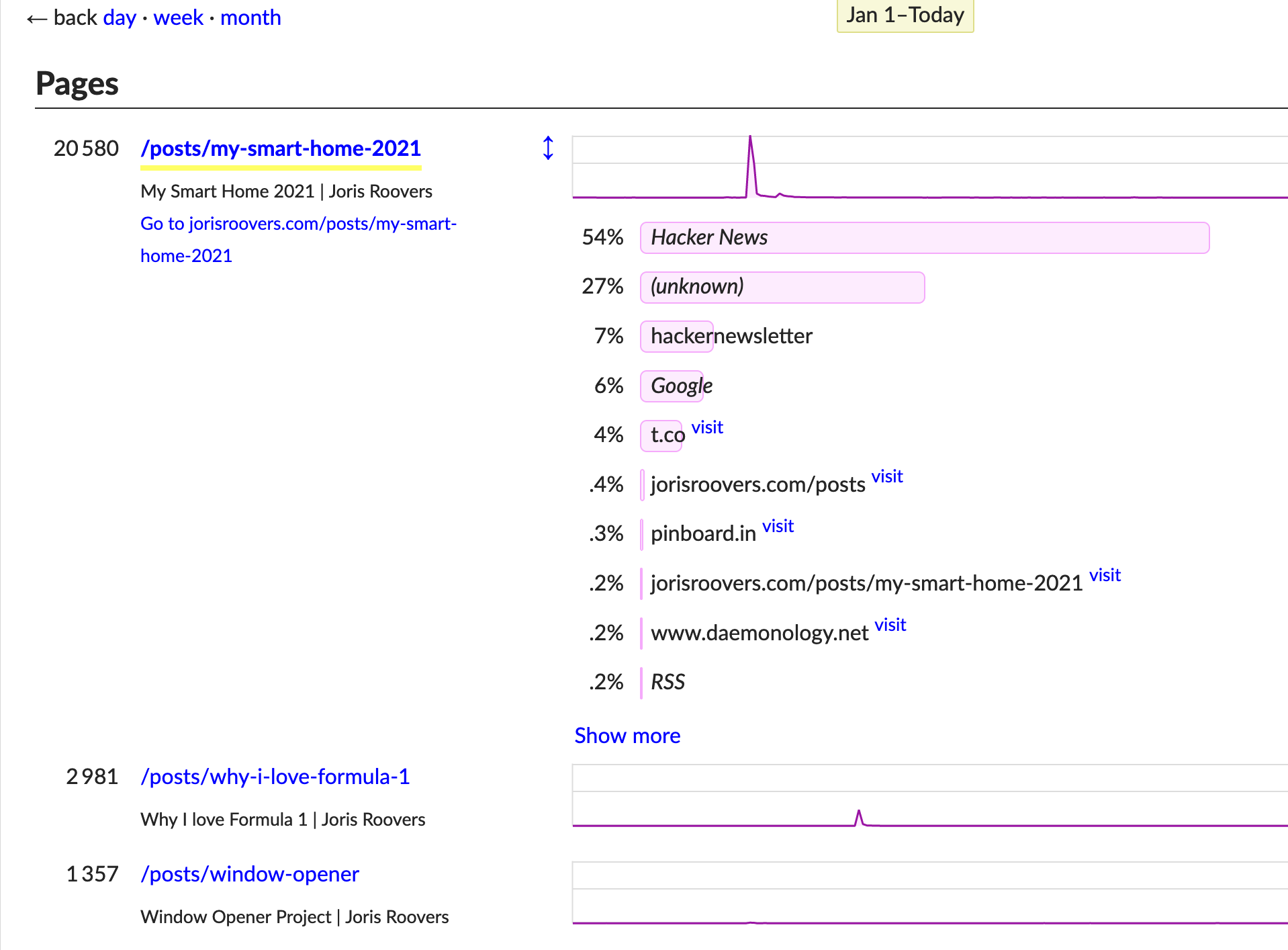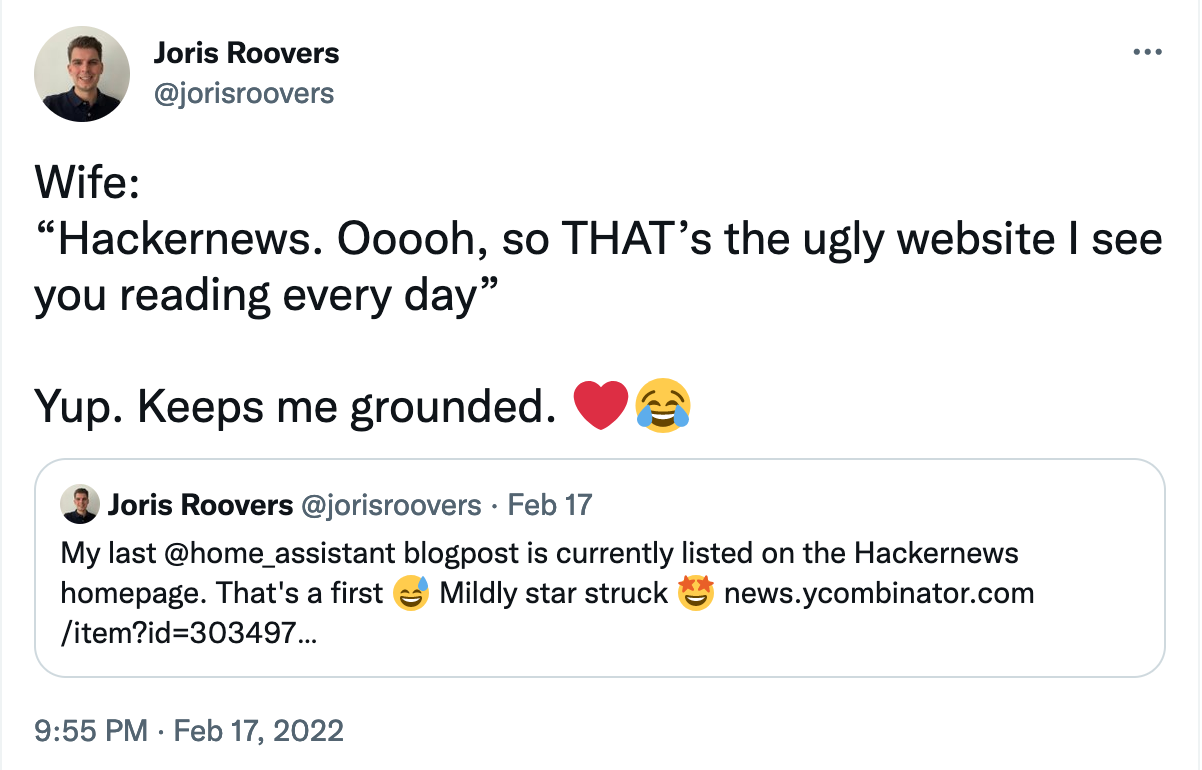 Tiny Habits and Compound Effort
Born out of frustration with never finding dedicated project time, I started looking for a way to more usefully spend the free minutes I have scattered throughout the day. My goal was to exploit the concept of Compound Effort: the idea that tiny changes really add up if you keep them up consistently over a long time.
To help me with this, I used the habit-tracking app Habitica for a few months and applied the Pomodoro Technique (working in timed blocks of hyperfocus). I also still extensively use Notion to track and plan TODO lists and project plans.

While I still struggle with time management, I do believe these techniques made me more productive overall - or at least give me a feeling of productivity which has been comforting by itself.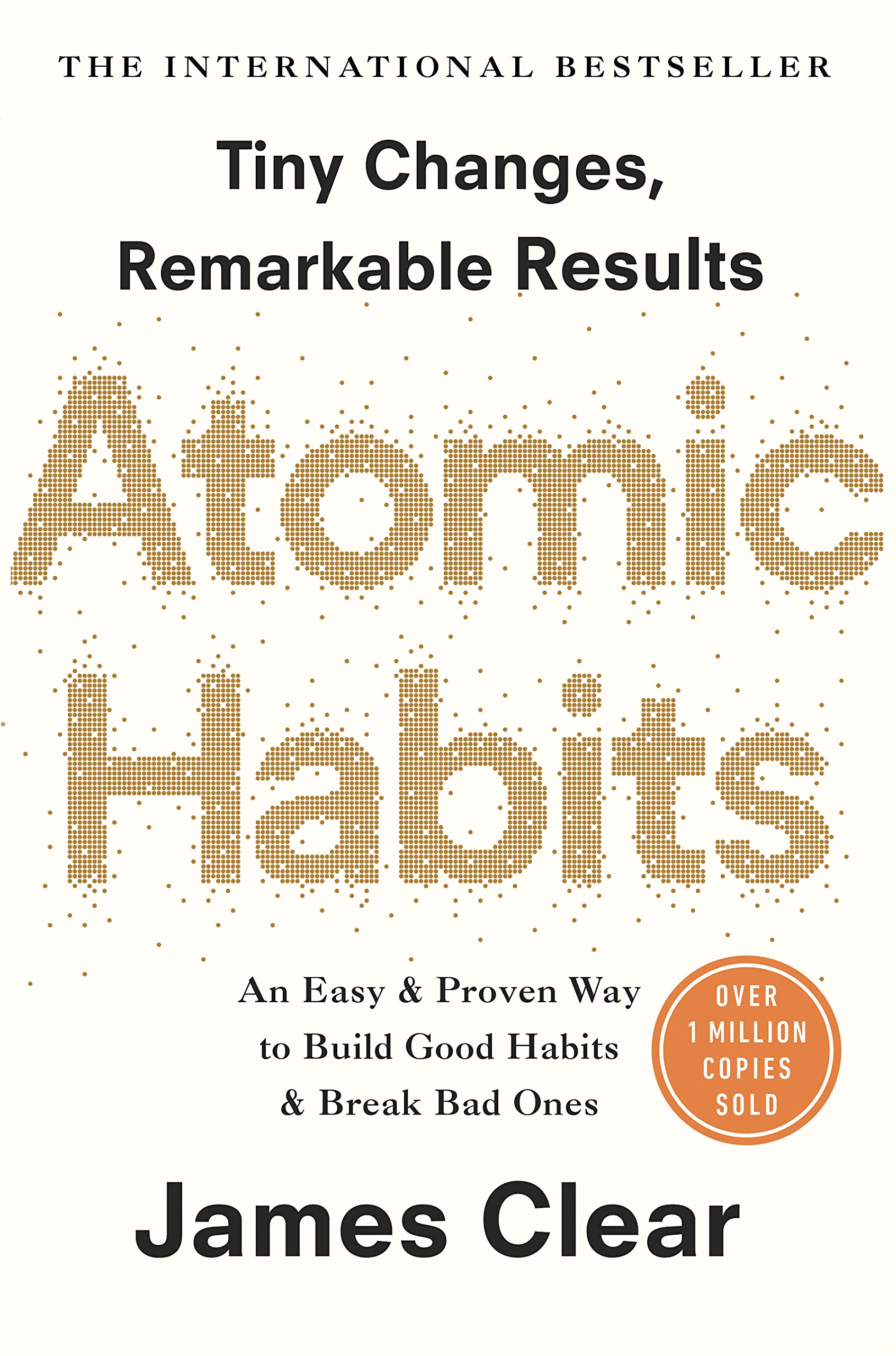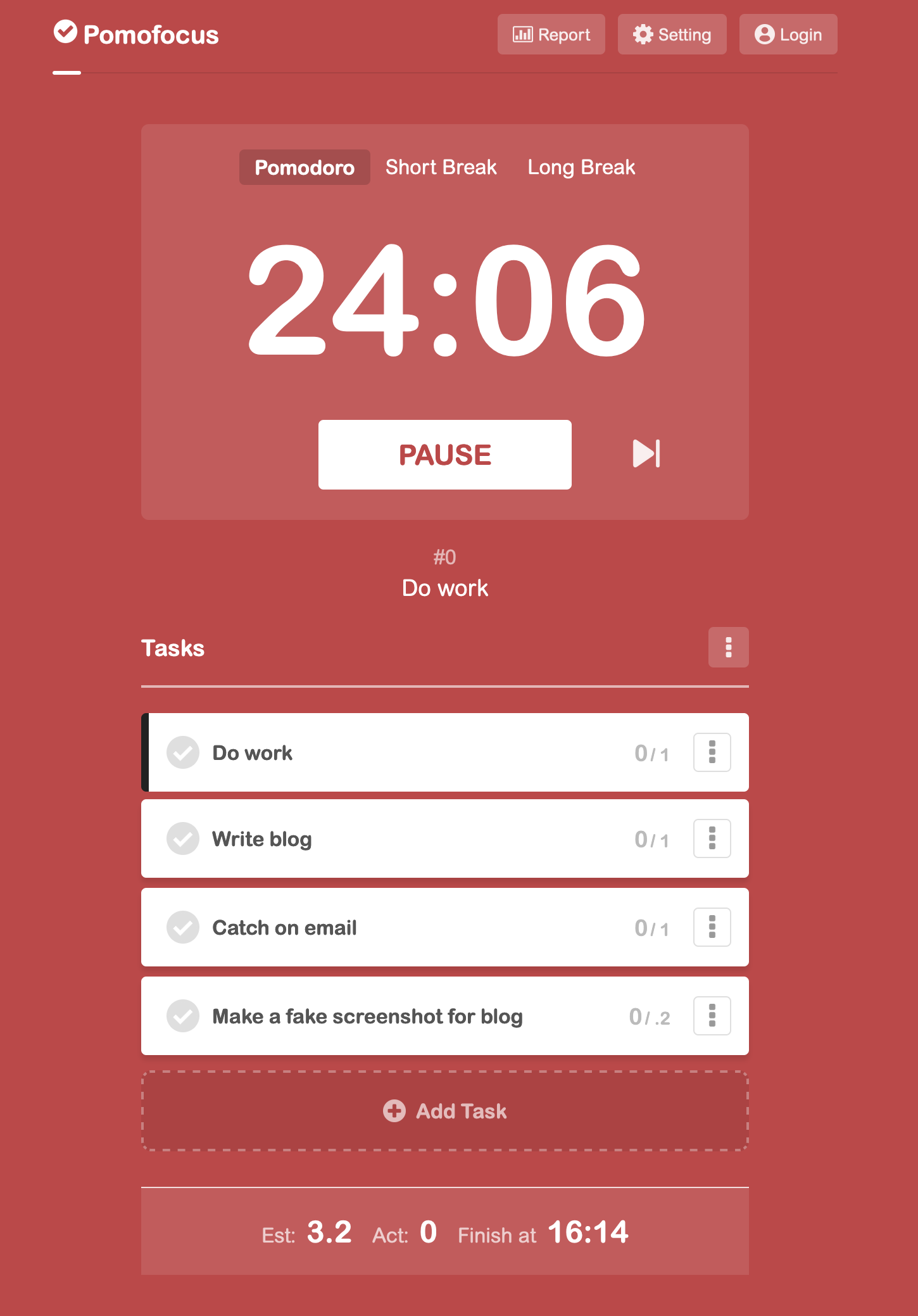 Work
This year I also made a big role-change at work, moving back into a very technical software engineering role after having done various levels of management in the past few years. This coincidentally (?) more or less coincided with my 10y working anniversary.
Getting hands-on with technology again on a daily basis has been very rewarding and alleviated some of the stress and work-life balance challenges I was facing earlier in the year.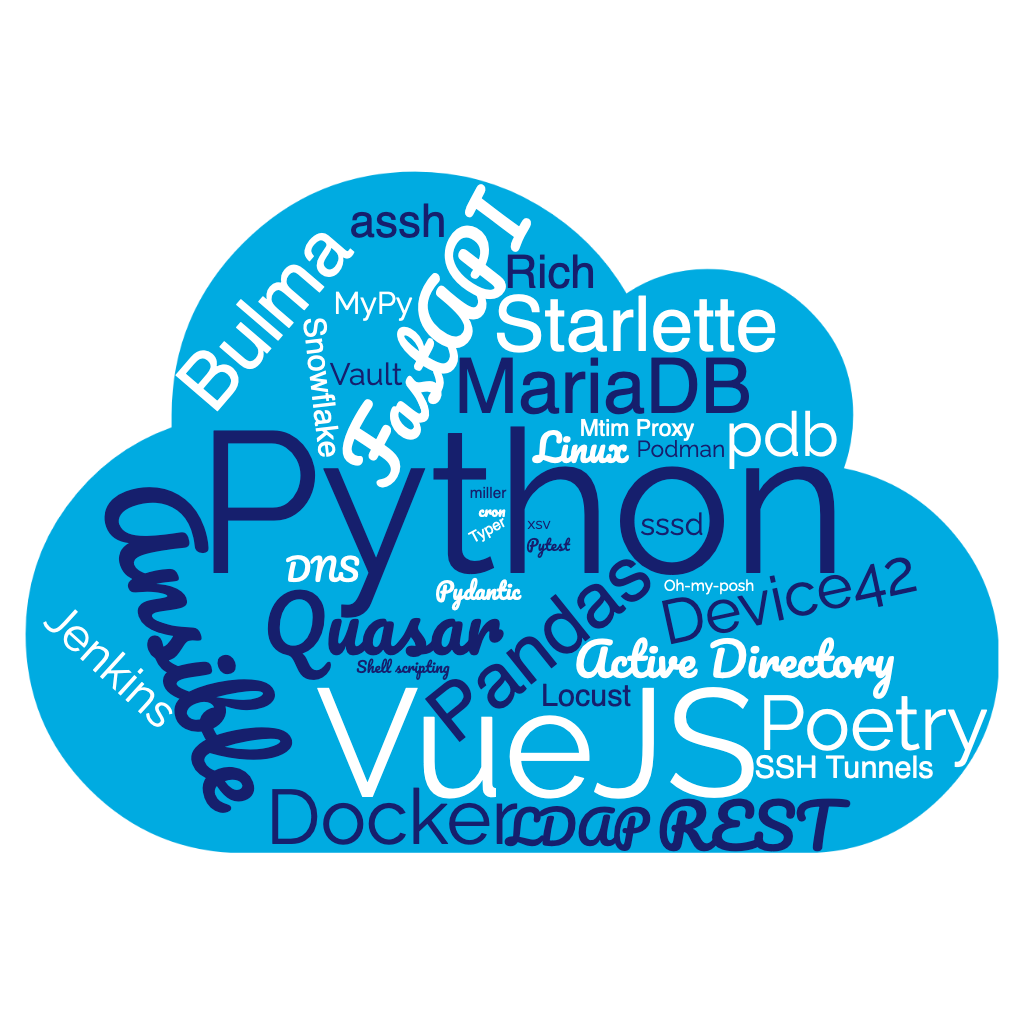 Not a ton of Making this year, but I did manage to do a few One Day Builds and try out some new tools. Building things in the real world (ie. not software) might be what I've missed most this year. I hope I can make more time for it next year!
Gitlint
One area where I applied the idea of Compound Effort very effectively is gitlint - the open source project I maintain that allows users to enforce style rules on their git commit messages.
After a long quiet period in the first half of the year, I decided to start spending some small amount time every weekday towards a release. The result was a good-sized release mid-November, and a continued stream of small but good improvements.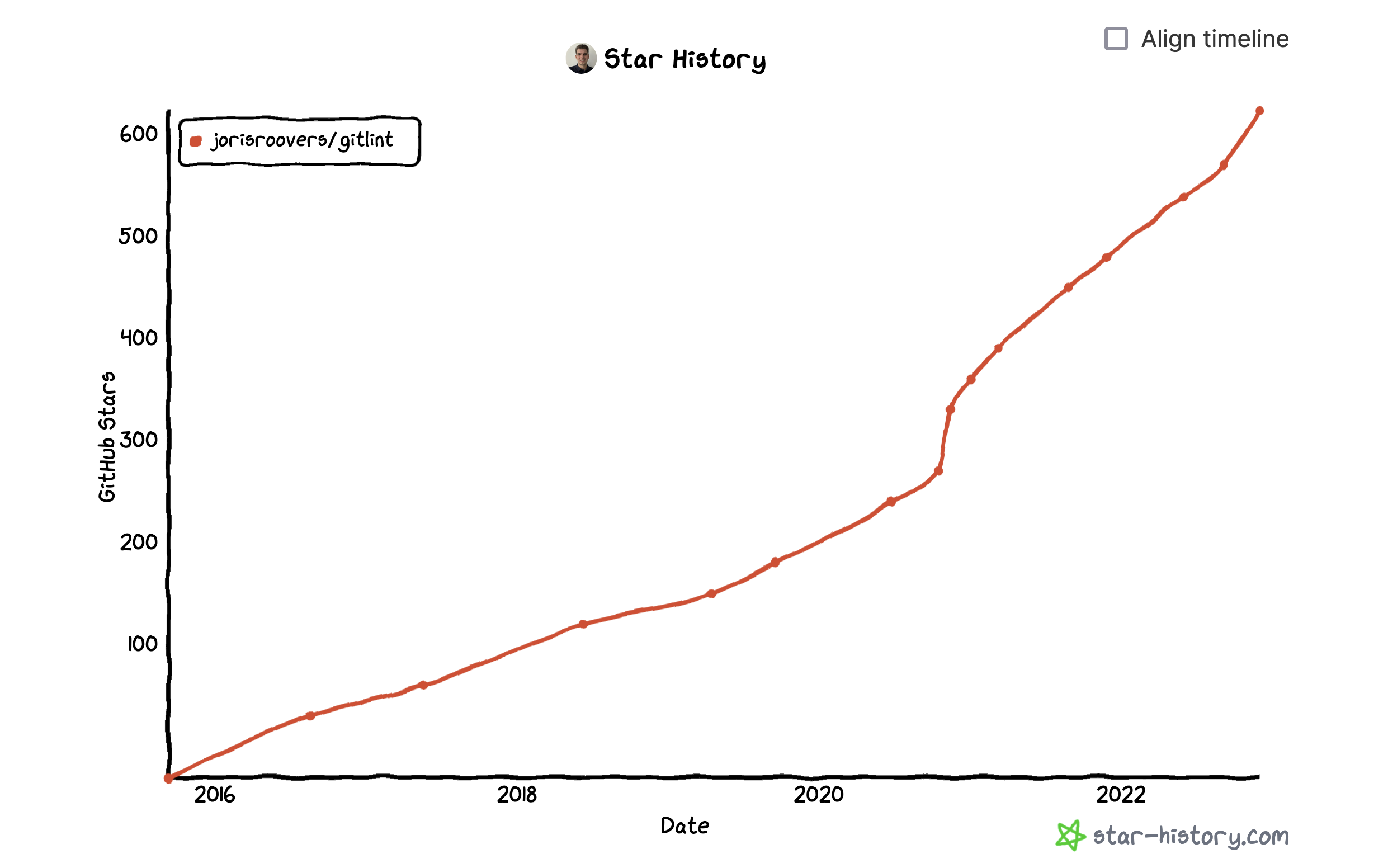 Home Lab and Home Automation
At the start of the year, I built a Home Lab using a Ubiquiti Unifi network and a Synology DS920+ NAS, organized in a 16U Networking Cabinet. I also built out a new Wifi mesh network based on Ubiquiti Wifi 6 Access Points.
This setup has been rock solid over the past year and has enabled a number of new applications and workflows I use on a daily basis.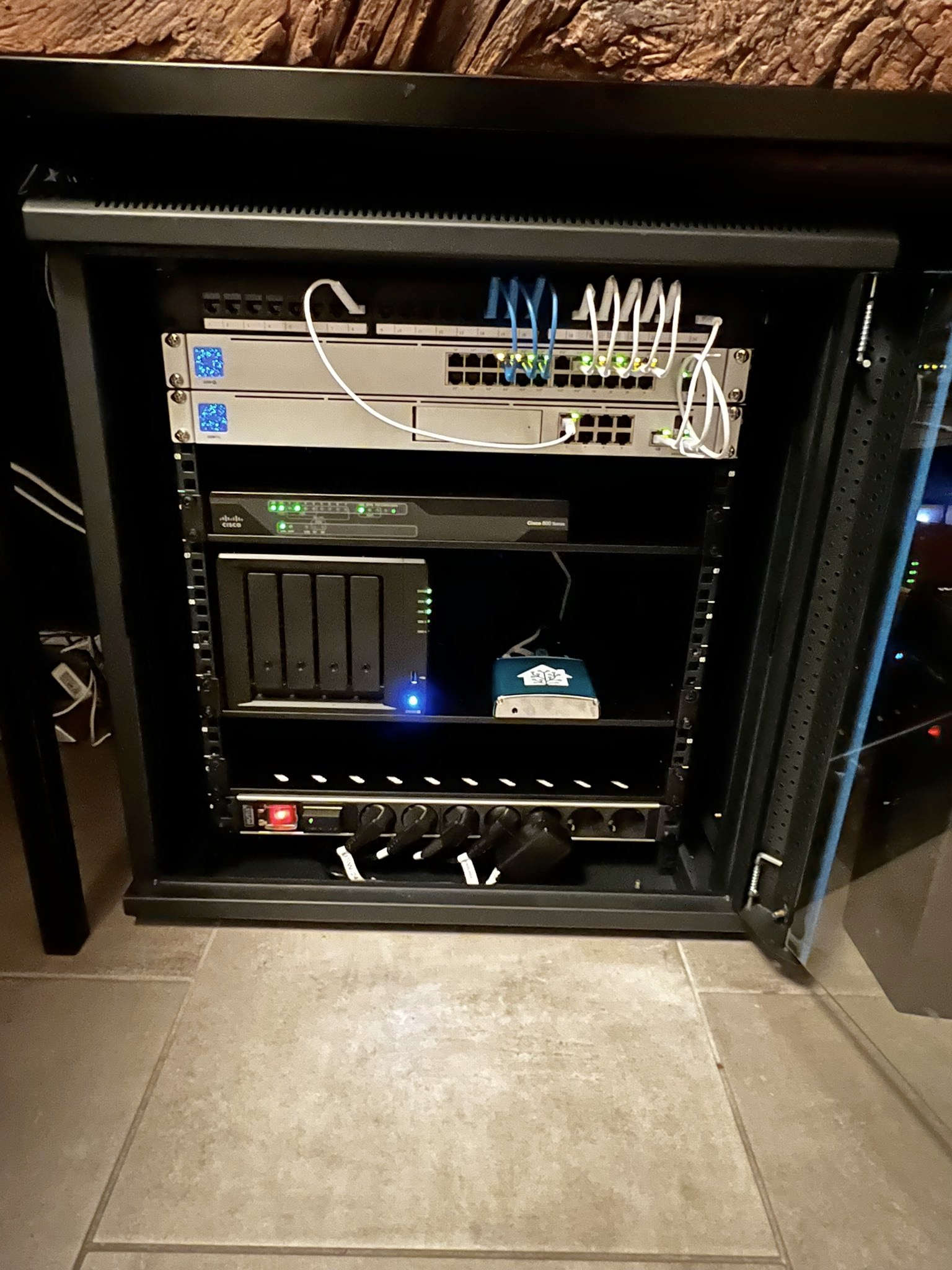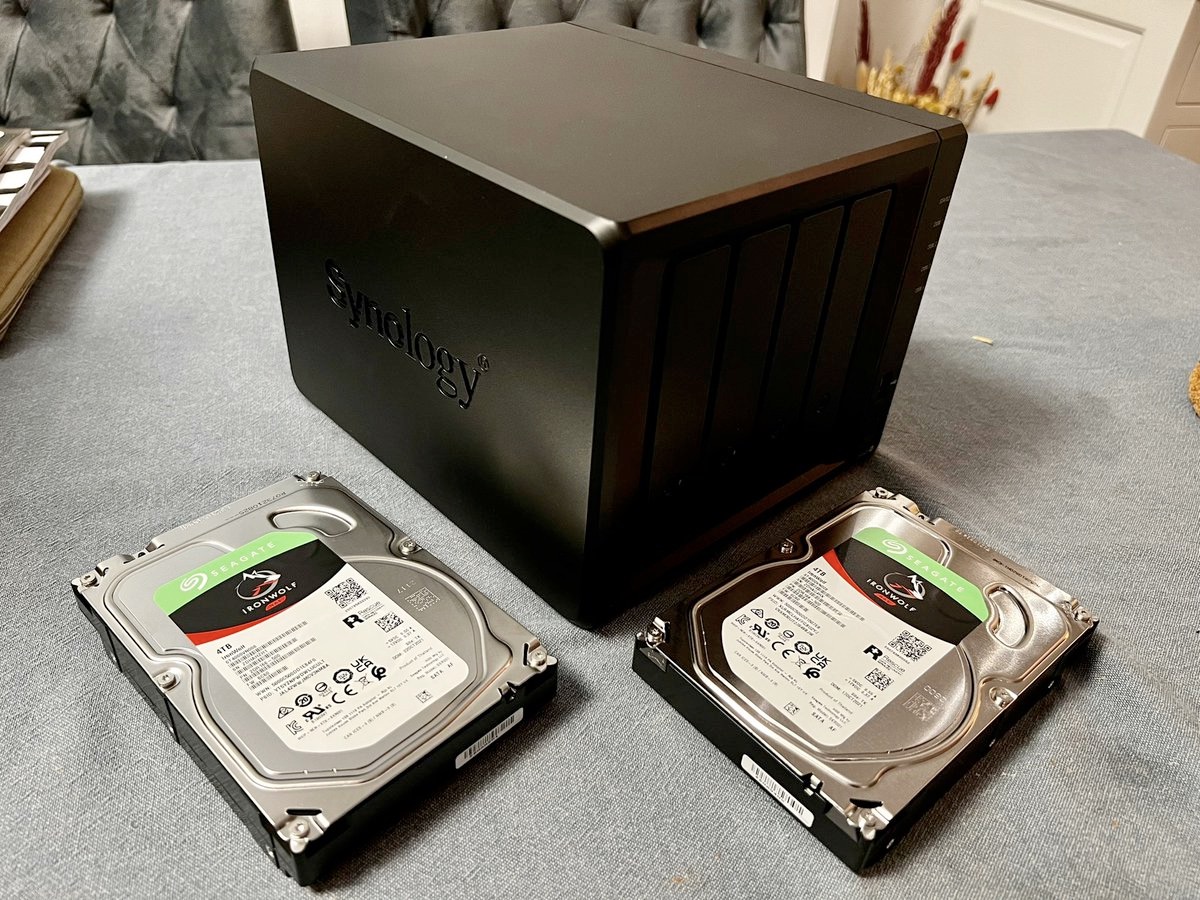 Unfortunately, Home Automation didn't get much attention this year. Other than keeping up with the monthly releases of Home Assistant and the occasional tweak, my setup didn't evolve that much.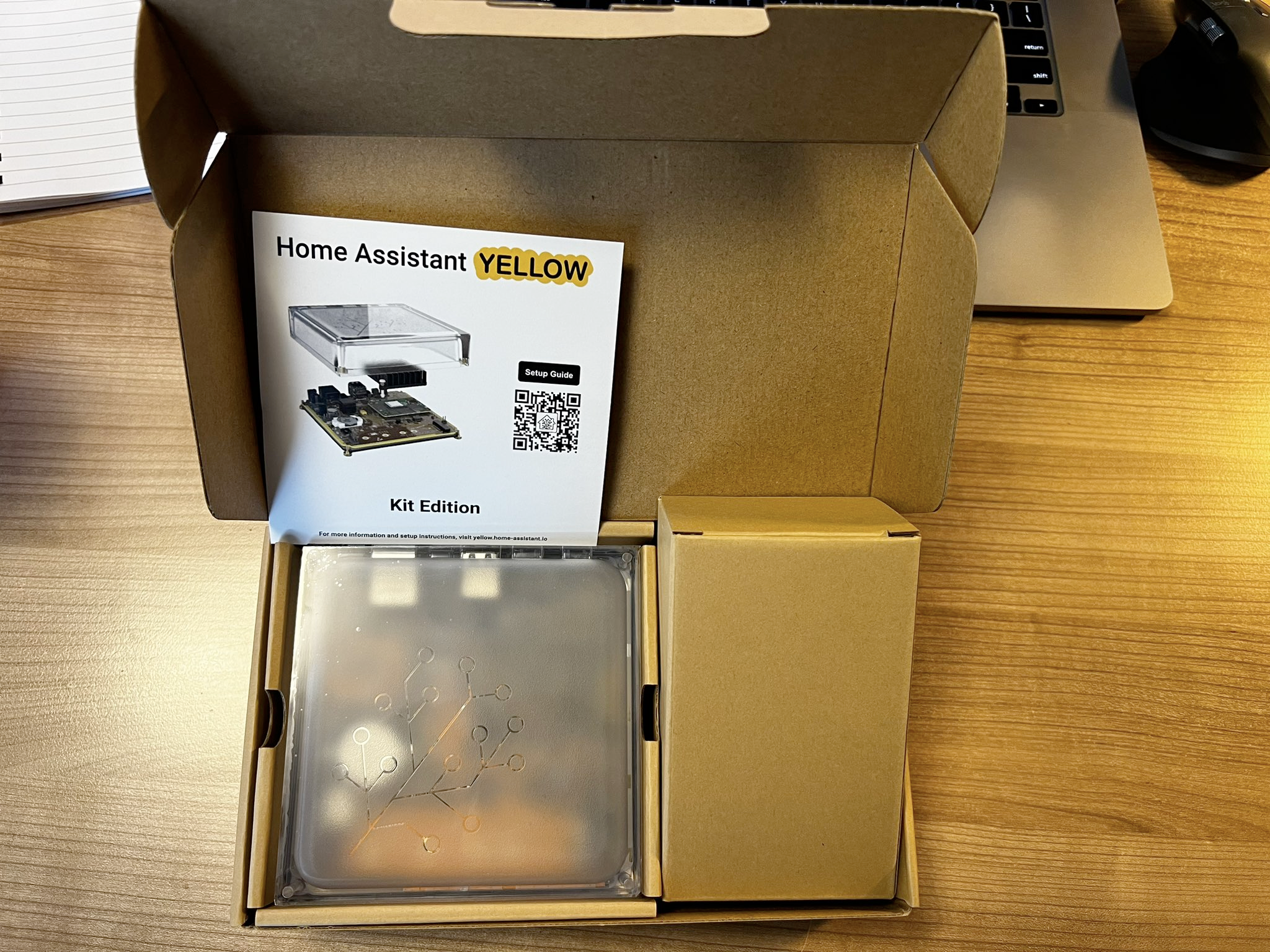 While in 2021, I read a record 14 (audio)books, this year I only read half of that (7 books). I hope that I can find more time again in 2023 because listening to audio books is something I both really enjoy and find incredibly intellectually enriching.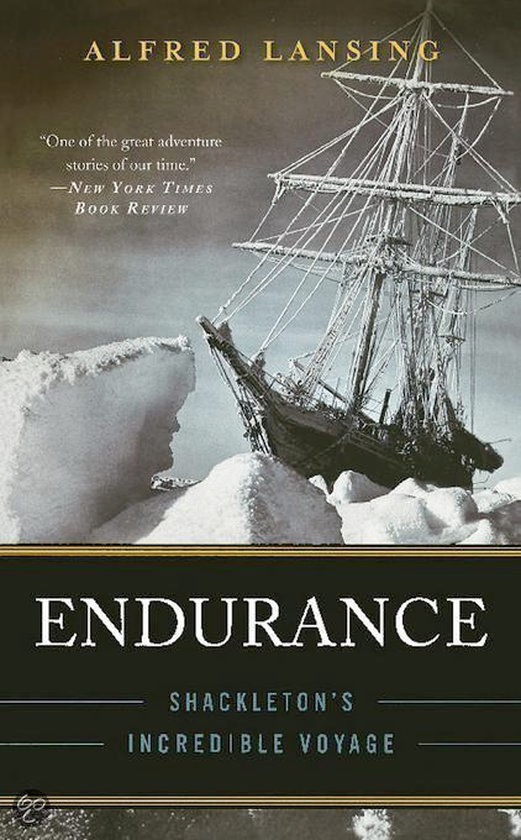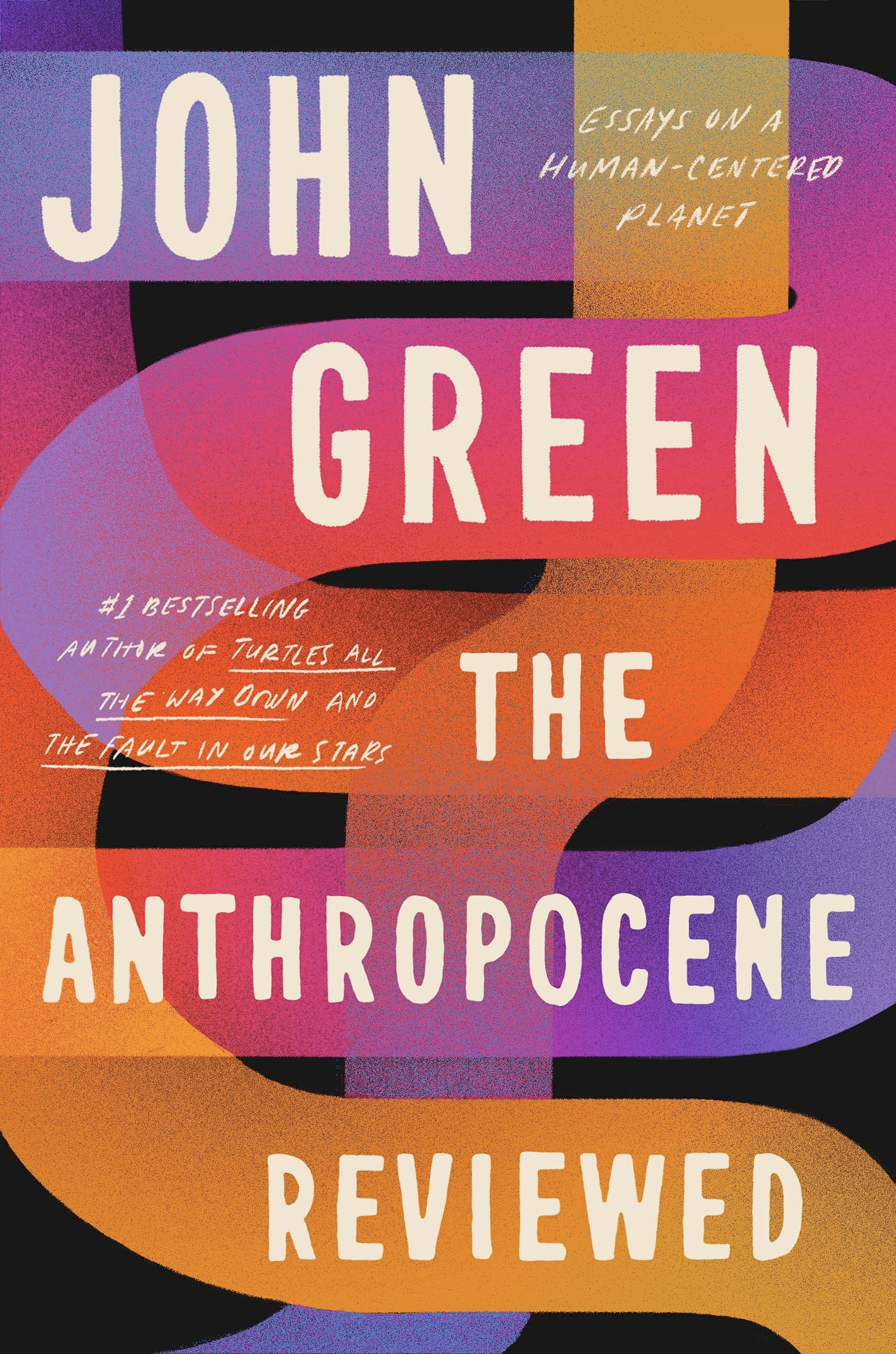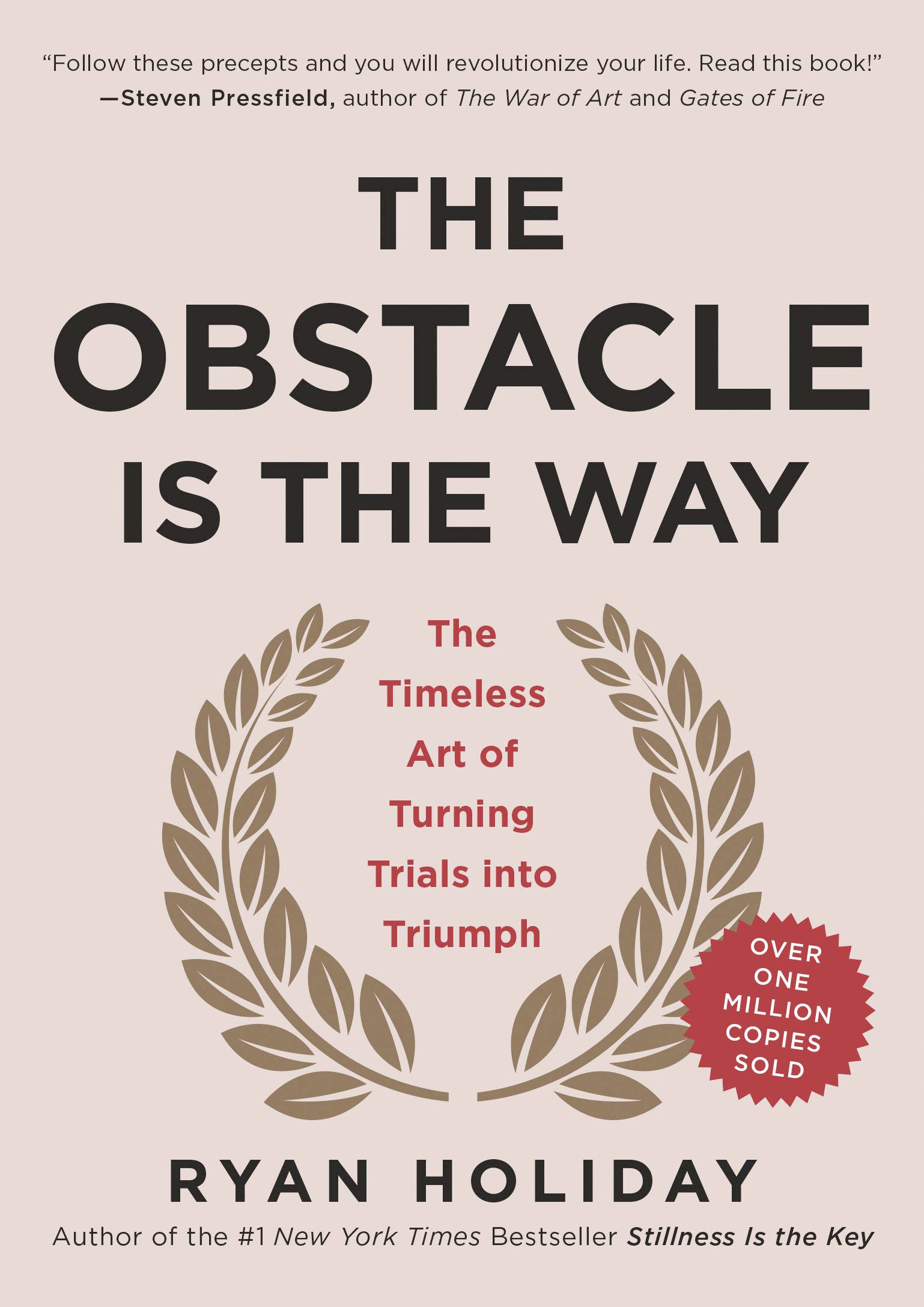 I only played 3 few video games this year, but all of them were really good.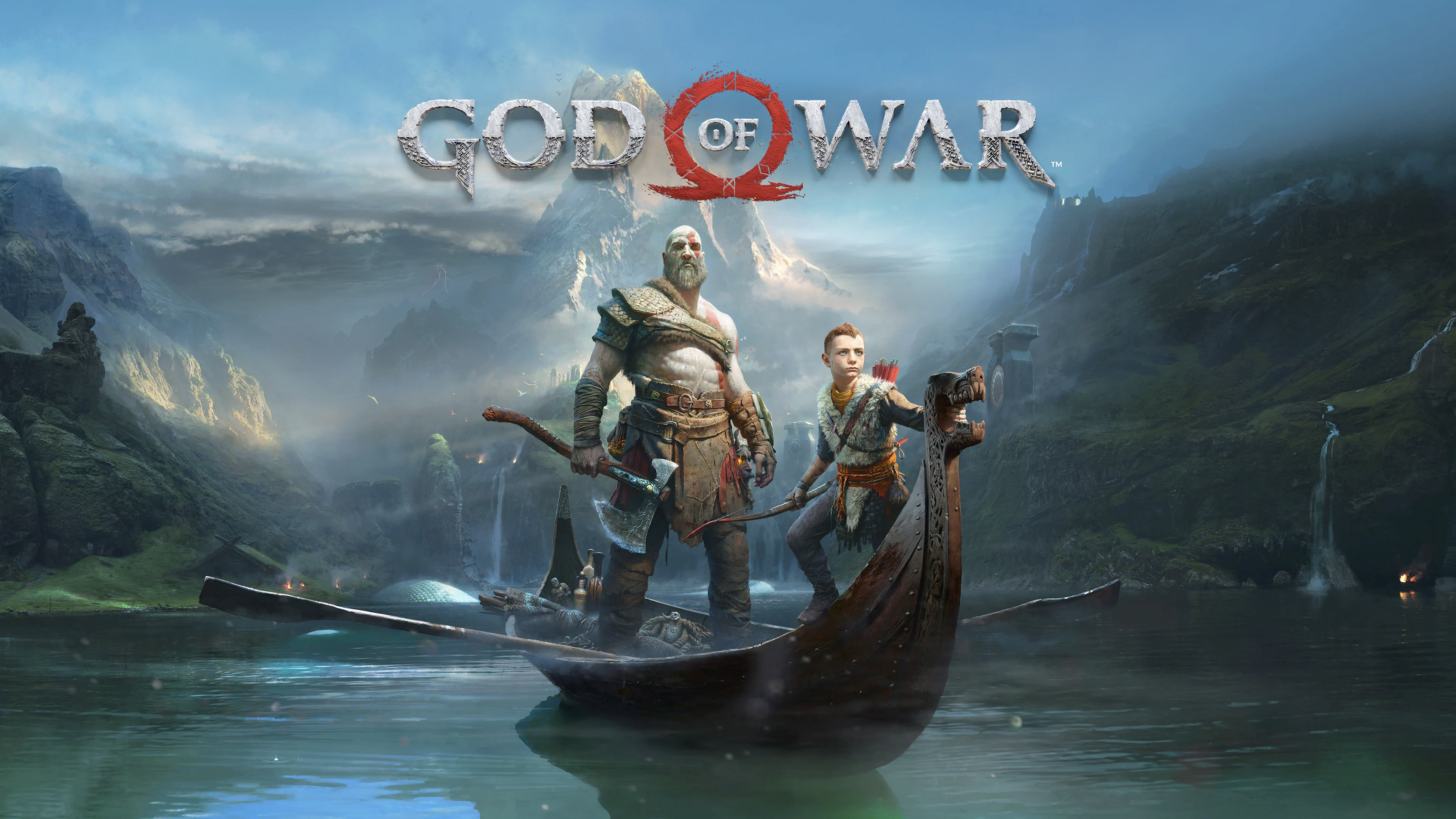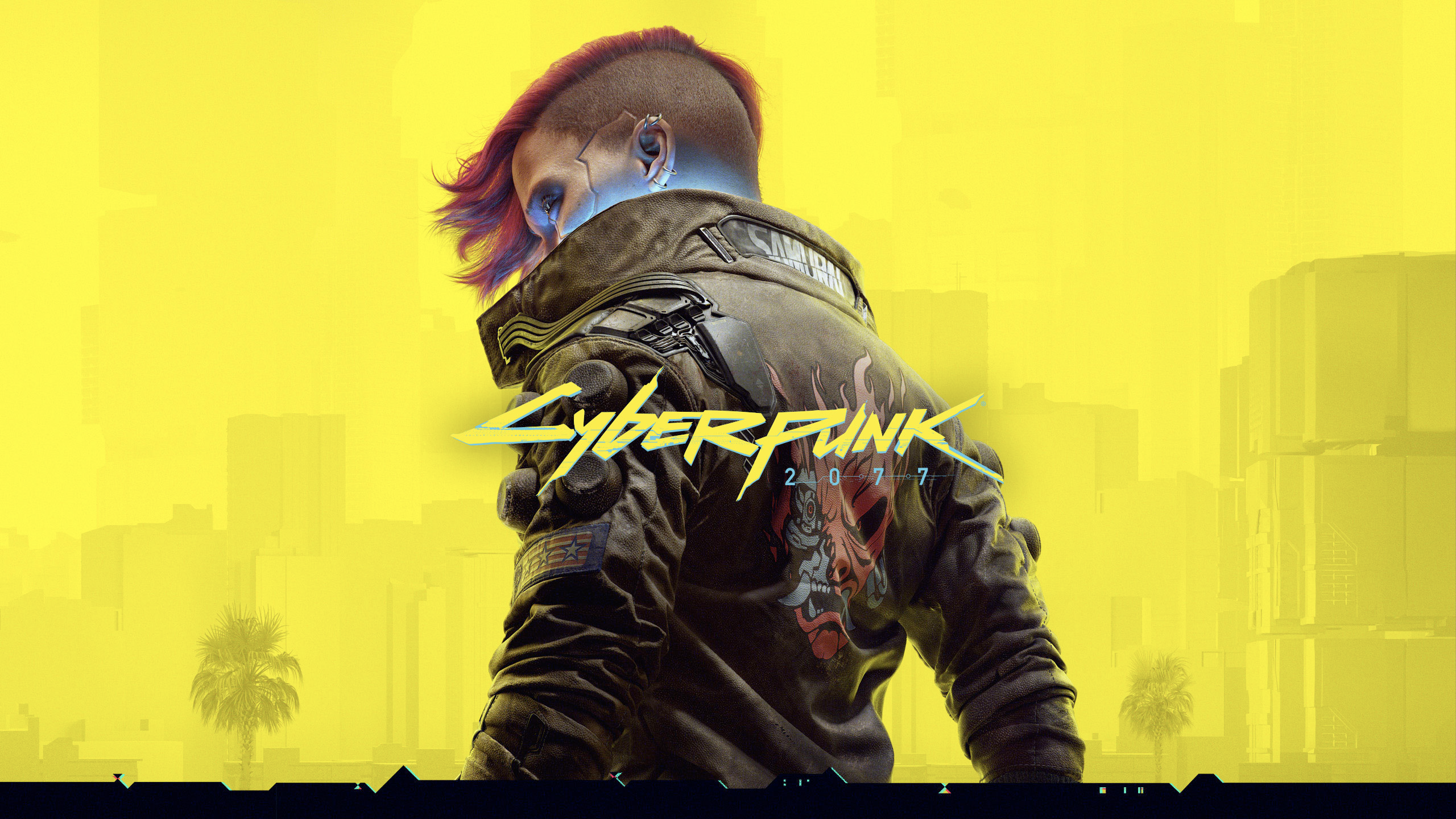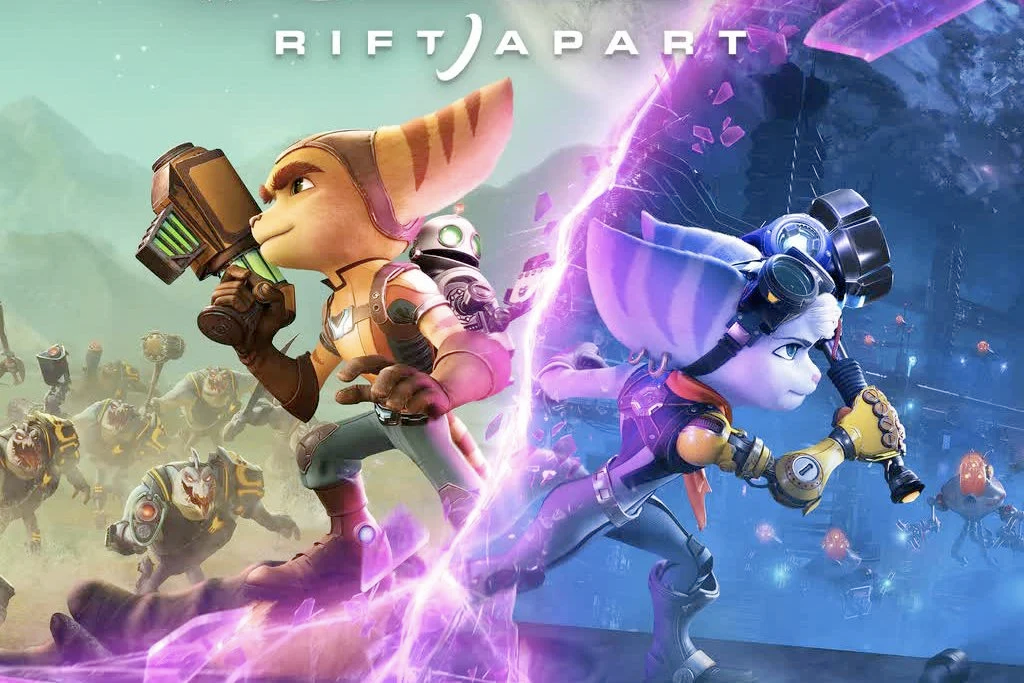 I also went to quite a few concerts and music festivals this year. Standouts: James Bay (I can't believe he's not more known!) and the performance of Imagine Dragons at Pinkpop. Disappointment of the year: The War on Drugs (I don't get the hype 🤷‍♂️).
And more…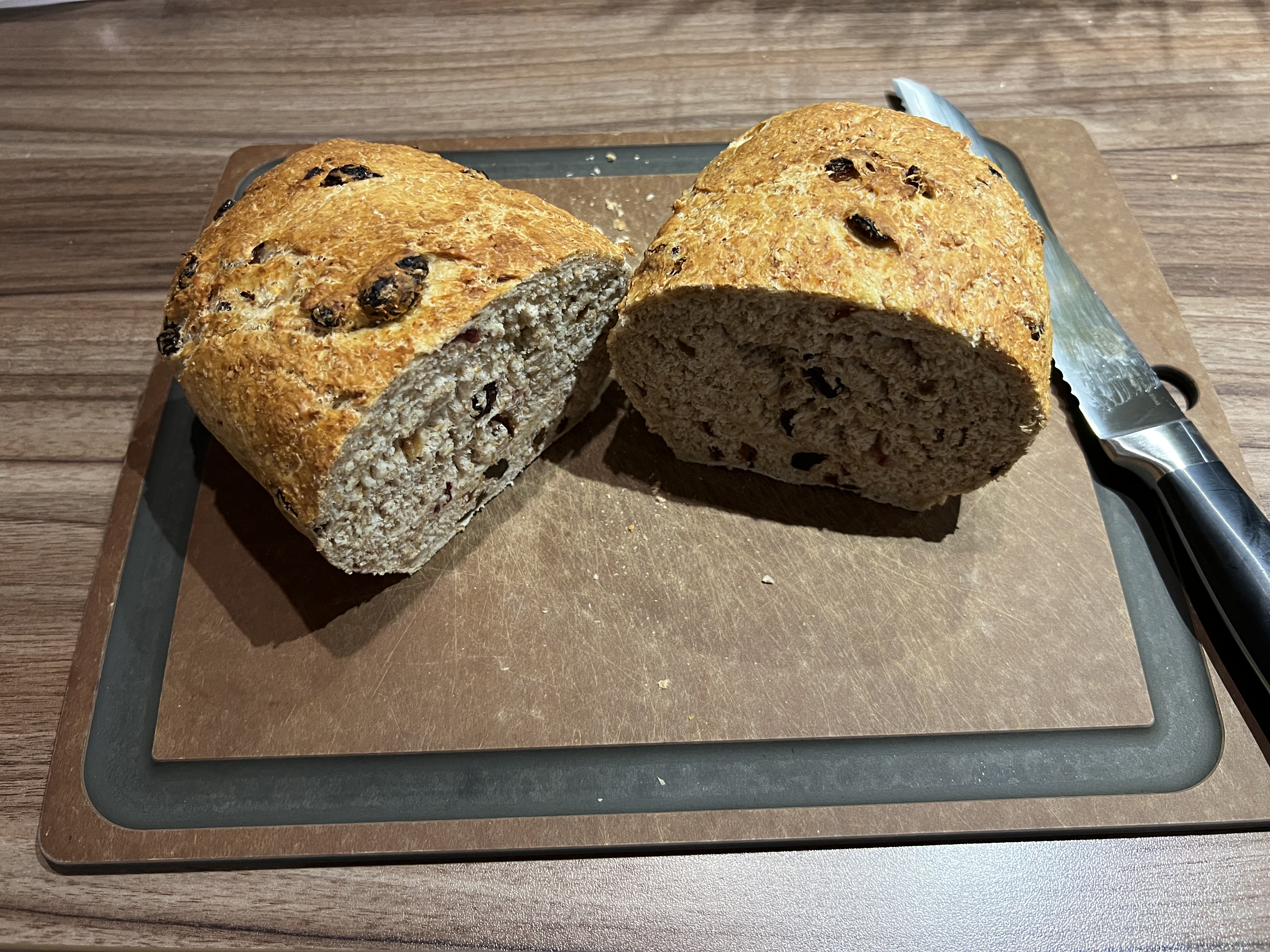 The new reality of having 2 small kids meant that more than ever 2022 became a year of Letting Go of expectations and plans. Truth is that this wasn't without challenge. Only in the last few months I've been able to pick some things back up. While 2023 is setting out to be a busy year once more, I do think it will also bring more opportunity to learn, build and explore. Some of that is already in the works 😎 🇵🇹. Onwards!