Hi! It's me, Joris.
It looks like I've linked you here myself. Linking people to a blogpost I wrote is often a bit akward, especially at work.
I likely shared this blog in an attempt to further a conversation. Usually the post does a better job at succinctly sharing information than I could by talking.
In any case, I hope me sharing this post doesn't come across as humblebragging, that's really the opposite of what I'm trying to achieve.
Thanks for reading!
Tools of the Trade
Software I love ❤️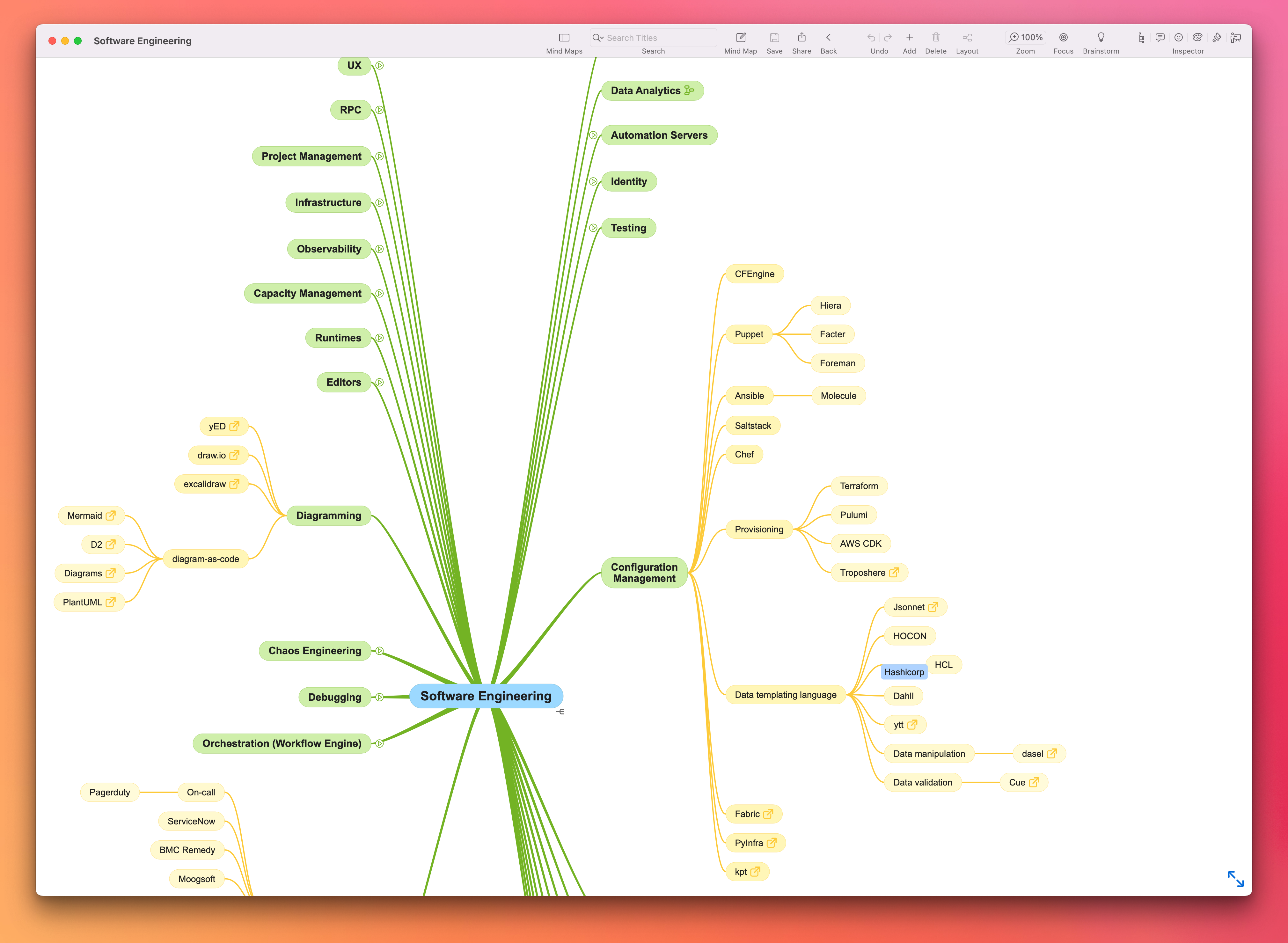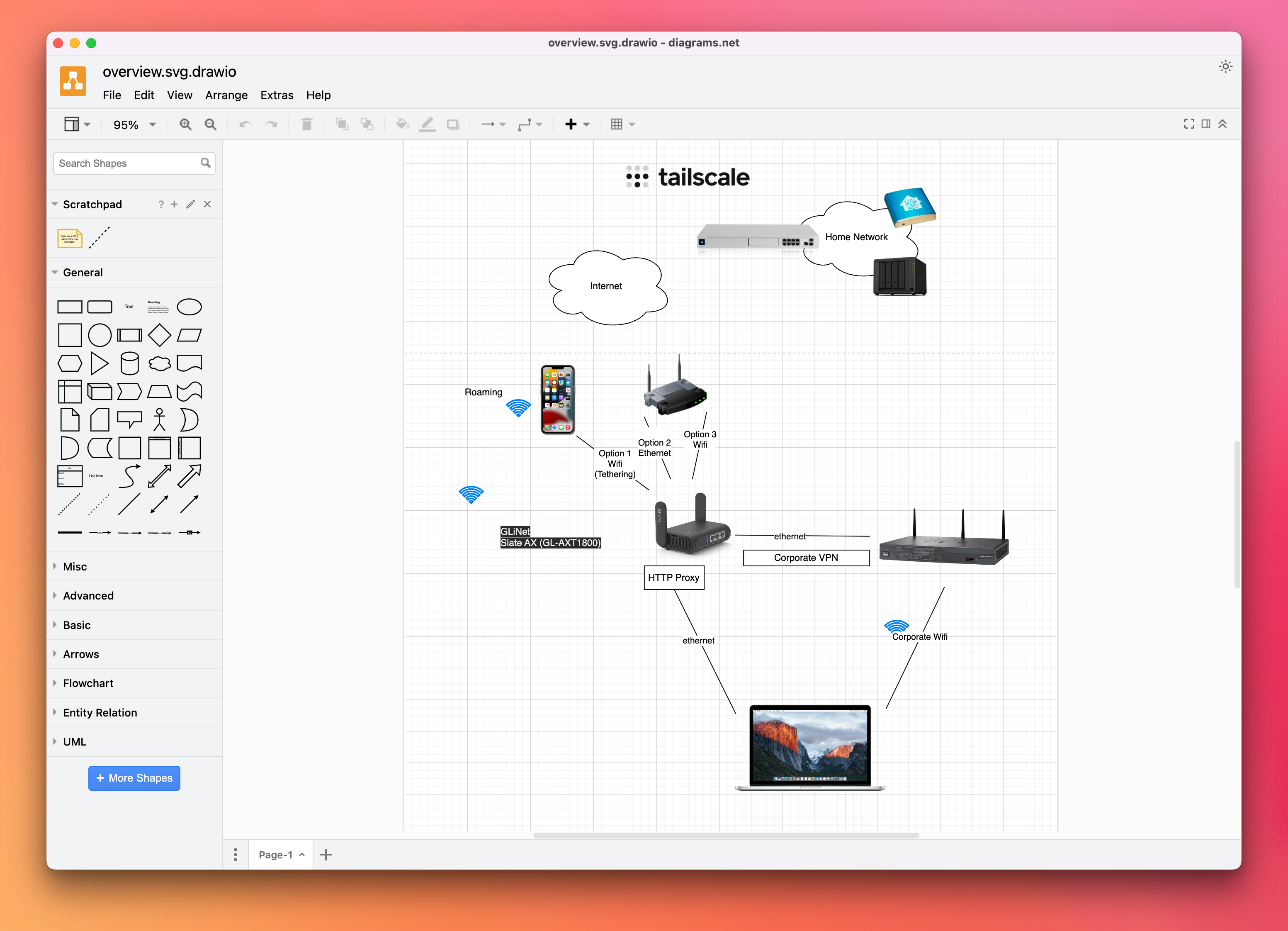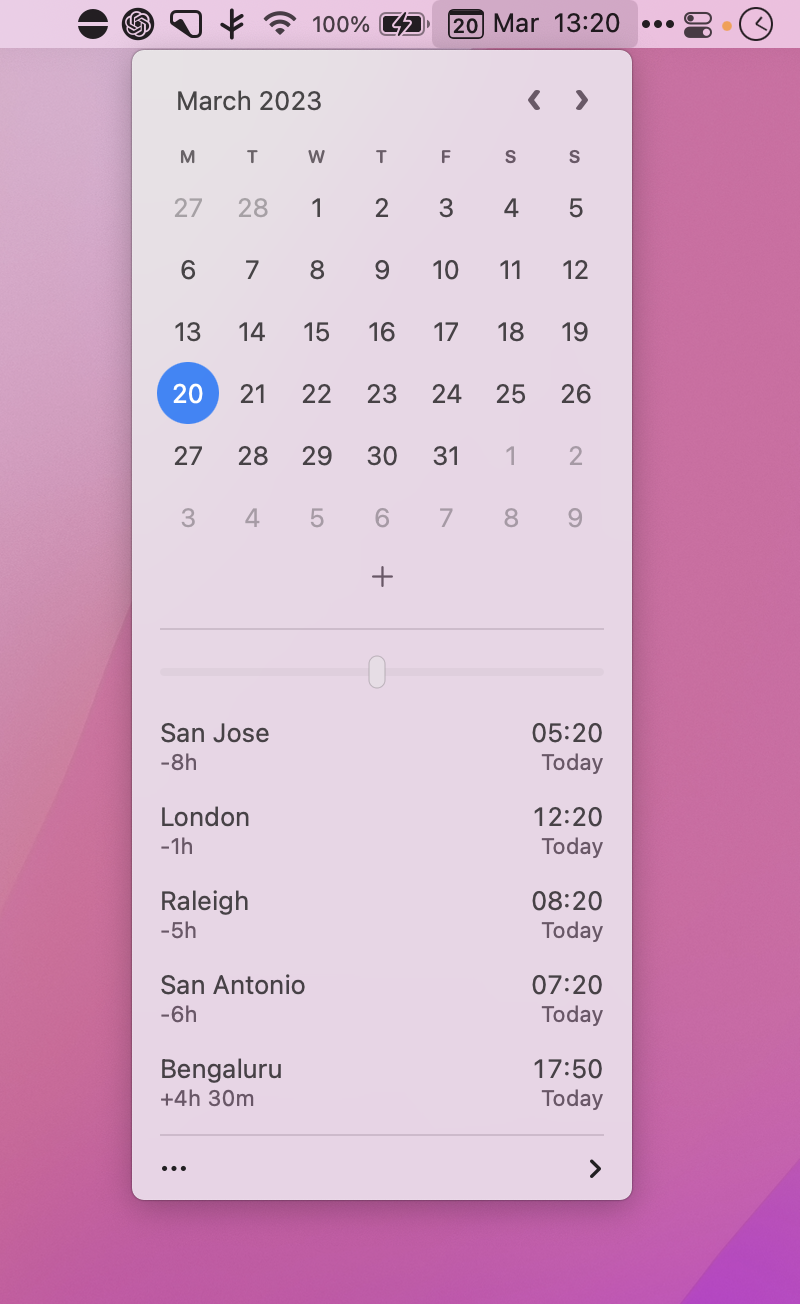 Web browsing 🌍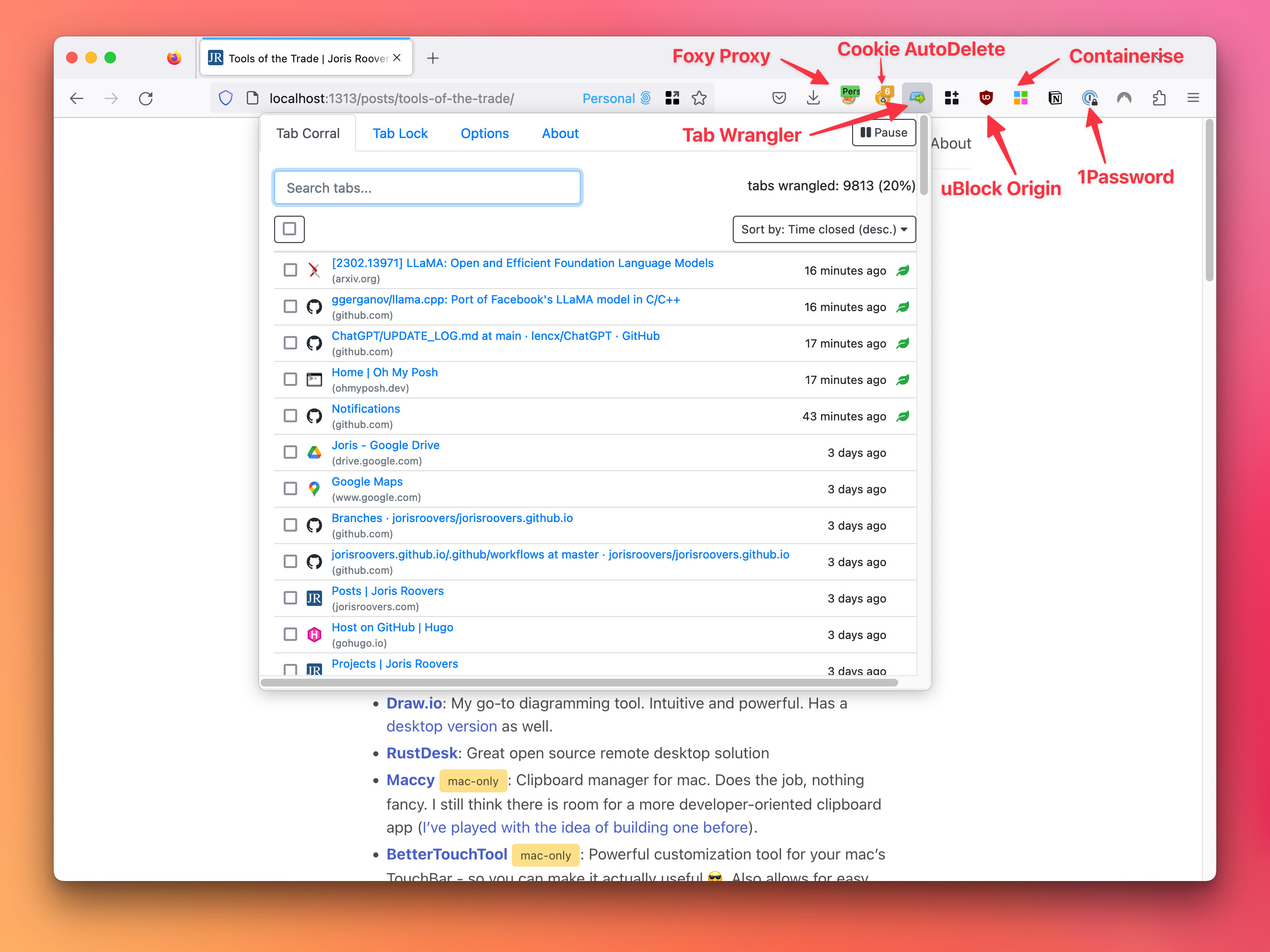 Software Development ⚙️
VSCode: Visual Studio Code is my go-to general purpose text editor, for both general text editing as well as coding. I find it (much) better than Sublime, BBEdit, TextWrangler or Atom. I exclusively use the Insiders Build which is generally very stable. Extension call-outs: Draw.io, Luna Paint, Remote Development Pack, vscode-icons
Datagrip: Database IDE that can connect to many different database backends.
Colima: container runtimes on macOS (and Linux) with minimal setup. I used Podman Desktop as a replacement for Docker for a while but have found colima just works while podman sometimes requires figuring out workarounds.
Github Co-Pilot: AI pair programmer. I've been blown away by it's smart autocompletion suggestions - I use this every day.
Commandline 💻